April 22, 2022

Dear Valued Customers,

As we progress through 2022, we continue to face numerous macro and microeconomic challenges that have added additional pressure to our operations. With inflation, costs in areas of material, labor, and freight have been greatly impacted. These trials have put us in an extremely tough position where our inflationary headwinds are significantly outpacing any price increases, we have implemented.

As you may be aware, many of our soil probes and other products are nickel and/or zinc plated. Unfortunately, a large amount of nickel and zinc are imported from Russia to the U.S. With plating operations being outsourced, our costs have increased significantly, and in return, directing us to increase the pricing on our plated products. Effective immediately, all products that are plated will undergo a small price increase. We don't take this decision lightly, but in order for us to maintain the current levels of inflation, we must act accordingly.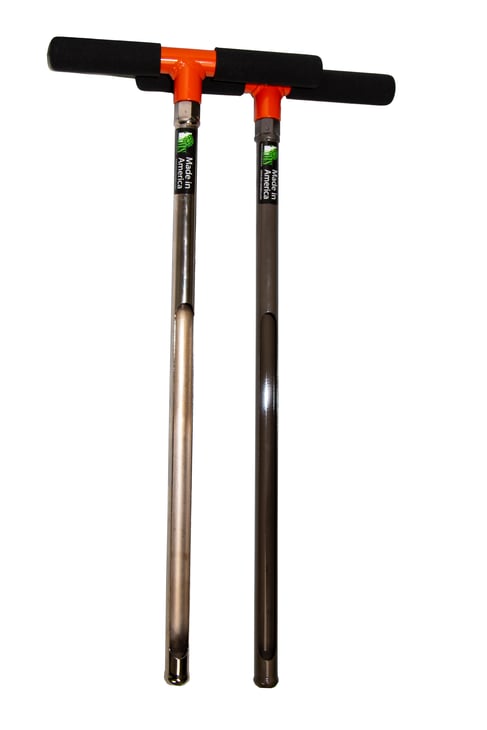 To offset some of the plating costs, we have decided to start powder coating our most popular soil probes. Like plating, powder coating is very similar since it applies a comparable protective surface to the soil probe. If nickel and zinc continue to increase in price, there is a possibility that we will
powder coat all plated products in the future. Please feel free to view these products on our website at www.ams-samplers.com. Currently, the models
that we offer with powder coating are (401.422, 401.012, 401.022 (pictured on the right)). We thank you for your continued support as we navigate through these challenging times.
Sincerely,
Marc Chipps
President
AMS, Inc.
Plated probe on the left and powder coated probe on the right
| | | | | | | |
| --- | --- | --- | --- | --- | --- | --- |
| | | | | | | |
| Part # | 401.022 | 401.02 | 401.012 | 401.01 | 401.42 | 401.422 |
| Coating | Powder Coated | Nickle Plating | Powder Coated | Nickle Plating | Powder Coated | Nickle Plating |
| Lead Time | 1-2 Weeks | 6-8 Weeks | 1-2 Weeks | 6-8 Weeks | 1-2 Weeks | 6-8 Weeks |
| Price | $ 63.18 | $ 68.68 | $ 78.30 | $ 83.80 | $ 94.50 | $ 99.81 |
For questions on availability, call us at 800.635.7330 or send us an email at ams@ams-samplers.com